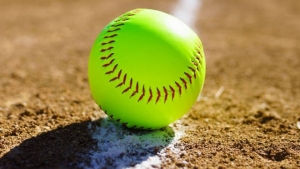 Lady Bobcats Softball Team scrimmages Nationally Ranked Georgia Gwinnett College
by Harley Strickland Smith | September 28, 2022
Last edited: October 4, 2022 by
The East Georgia State College Lady Bobcats Softball Team looked to knock off another 4-year program in their fall scrimmages Friday, September 23, playing against Georgia Gwinnett College. The Lady Bobcats, coming off an impressive scrimmage victory from College of Charleston, looked to battle the Nationally Ranked Georgia Gwinnett team and what a showing the Bobcats made.
The team was led by sophomore pitcher Cierra Kinlaw, who would impress everyone in attendance with her seven-inning performance, allowing just one hit through six innings of work. She threw 75 total pitches for the game with 65 of those pitches being strikes.
The Bobcats would take an early lead in game one by a score of 3 to 1 through six innings of play before the Gwinnett team responded in the bottom of the seventh inning to win the scrimmage by a score of 4 to 3 over the Bobcats.
Head Coach Chuck Wimberly was most impressed with his Lady Bobcats performance on Friday. "We pitched extremely well with Cierra Kinlaw giving us a great opportunity to be in position to win. The defense played lights out behind her pitching. We simply needed to push a few more runs across the plate in the early innings when we had bases loaded, but to be playing against a top nationally ranked 4-year program in Georgia Gwinnett and taking them to the final inning of play, was most impressive for our junior college program and shows just how far we have come in recent years and how talented we are this coming year," Said Wimberly.
Mo Jenkins, Alyssa Barbrick, Savanna Bibbins, Molly Gayles, and Cam Cooke had great days at the plate for the Lady Bobcats with outstanding plays on defense by Bailey Davis, Molly Gayles, Mo Jenkins, and Savanna Bibbins.