Welcome!
Our admissions team is on hand to guide you through the admission process and help answer any questions you might have. It's also just nice to have a friendly contact on campus! So please feel free to reach out as we are only a phone call or email away!
Jennifer Fields
Director of Admissions
Why you chose EGSC: I didn't want to get lost in the crowd and EGSC was closer to home. Transferring was a breeze and now I help others see the benefit of attending with EGSC first to get their feet wet.
Advice to students: GO TO CLASS, make friends, get involved, use your resources, and ask questions!
Fave spot on campus: Ezra Pond; it's nice to sit and watch the geese float by and hear all the sounds of campus.
---
Zakia Williams-Sledge
Assistant Director-Recruitment & Dual Enrollment
Why you chose EGSC: I chose East Georgia State College because of the warm and inviting environment as well as the incredible people here. East Georgia offers the perfect opportunity to help students transition from high school to college, which is a significant transition. I value the close-knit community offered at East Georgia State College, although it is a smaller college, with three locations Swainsboro, Statesboro, and Augusta it has a huge impact on the surrounding communities. As the AD for Recruitment & Dual Enrollment, I have the honor of helping to guide students at the beginning of their journey. I assist in helping them get acclimated to college by identifying their resources, utilizing them, and teaching them to become their own best advocate. After all, college is about growth, evolving, breaking barriers, and achieving their academic goals to plan for a brighter future.
Advice to students: Embrace the idea of getting out of your comfort zone, know what resources are available to you and use those resources, instead of faking it until you make it ask for help/guidance/assistance that is just a part of the experience, you don't know what you don't know so ask, the only silly questions are the ones not asked. Your professors are great resources, do not be afraid to communicate with them about your experience and needs as it pertains to their class. If tutoring is available go, do not procrastinate. College is supposed to be hard and challenge you, so keep going, it takes determination and perseverance to achieve your academic goals!
Fave spot on campus: The Café because it is a a popular spot with the students, and I like to sit and chat with them and learn about their experiences at East Georgia. Some of their favorite things are sports, housing, and the opportunity to meet new people but I am still exploring and learning about everything we have to offer.
---
Bonnie Nash
Assistant Director-Processing
Why you chose EGSC: I chose EGSC because of the community feeling. The smaller campus allows staff and faculty to get to know the students. I fully believe that EGSC is the perfect starting place for any student. A larger university can be overwhelming and as a student, you become lost in the crowd. At EGSC, that doesn't happen.
Advice to students: Go to class, talk with your professors, ESPECIALLY if you're struggling! There's no such thing as a stupid question, so if you want to ask something, just ask!
Fave spot on campus: The library – it's a great place to hang out with friends or to get some studying done and it has a lot of resources for students to check out!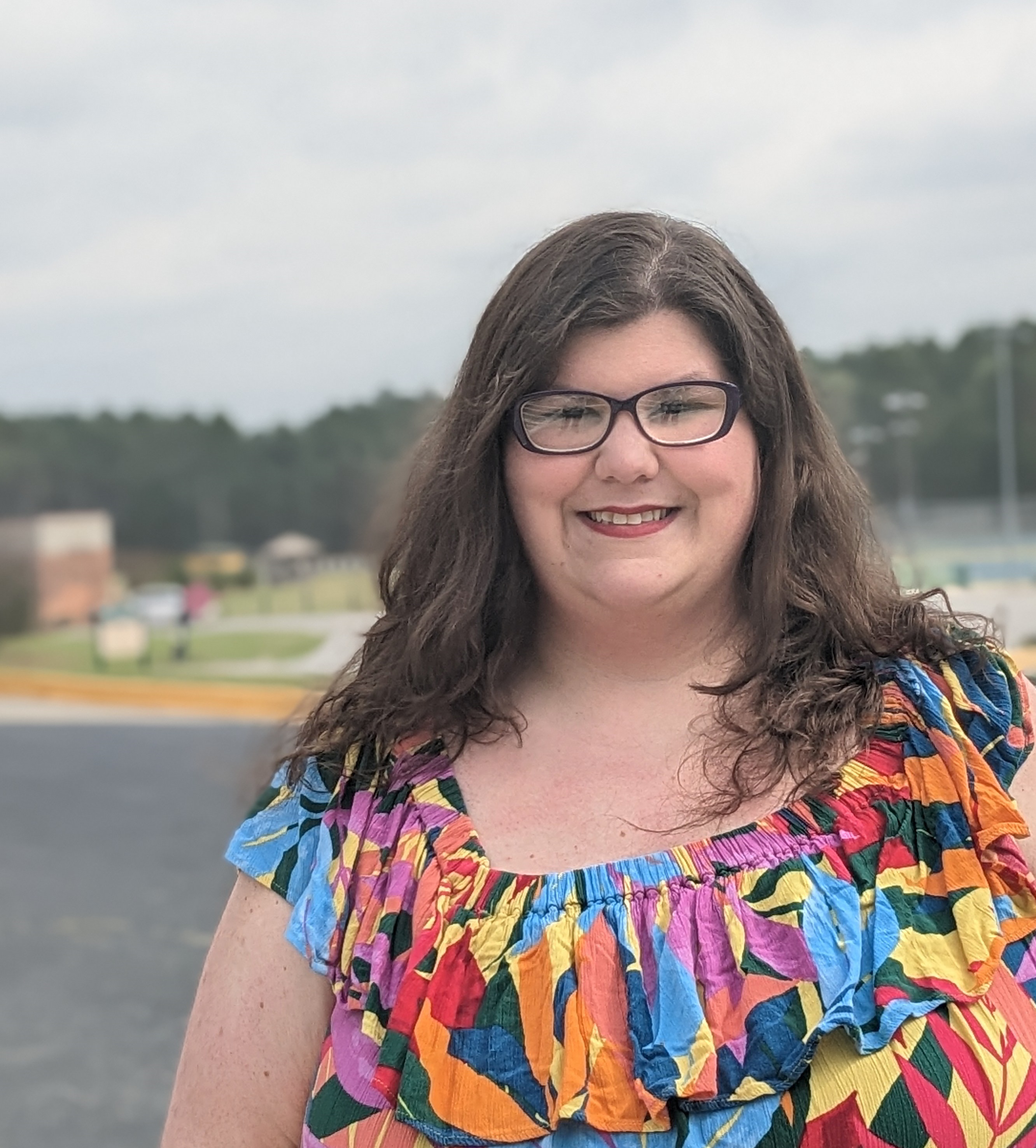 ---
Mandy Williams
Processor
Why you chose EGSC: I chose EGSC because of the personal connections and memories I made here as a dual enrollment student. I also valued the feel of the campus and how there is a significant natural aspect while exploring/driving through campus. By being an employee now, I enjoy making new connections with new/prospective students as well as with faculty and staff.
Advice to students: Work hard but also enjoy your time here. Make lots of friends and memories, and don't be afraid to get out of your comfort zone.
Fave spot on campus: I particularly love Ezra Pond, but I really like anywhere on campus where I can sit, relax, and watch wildlife.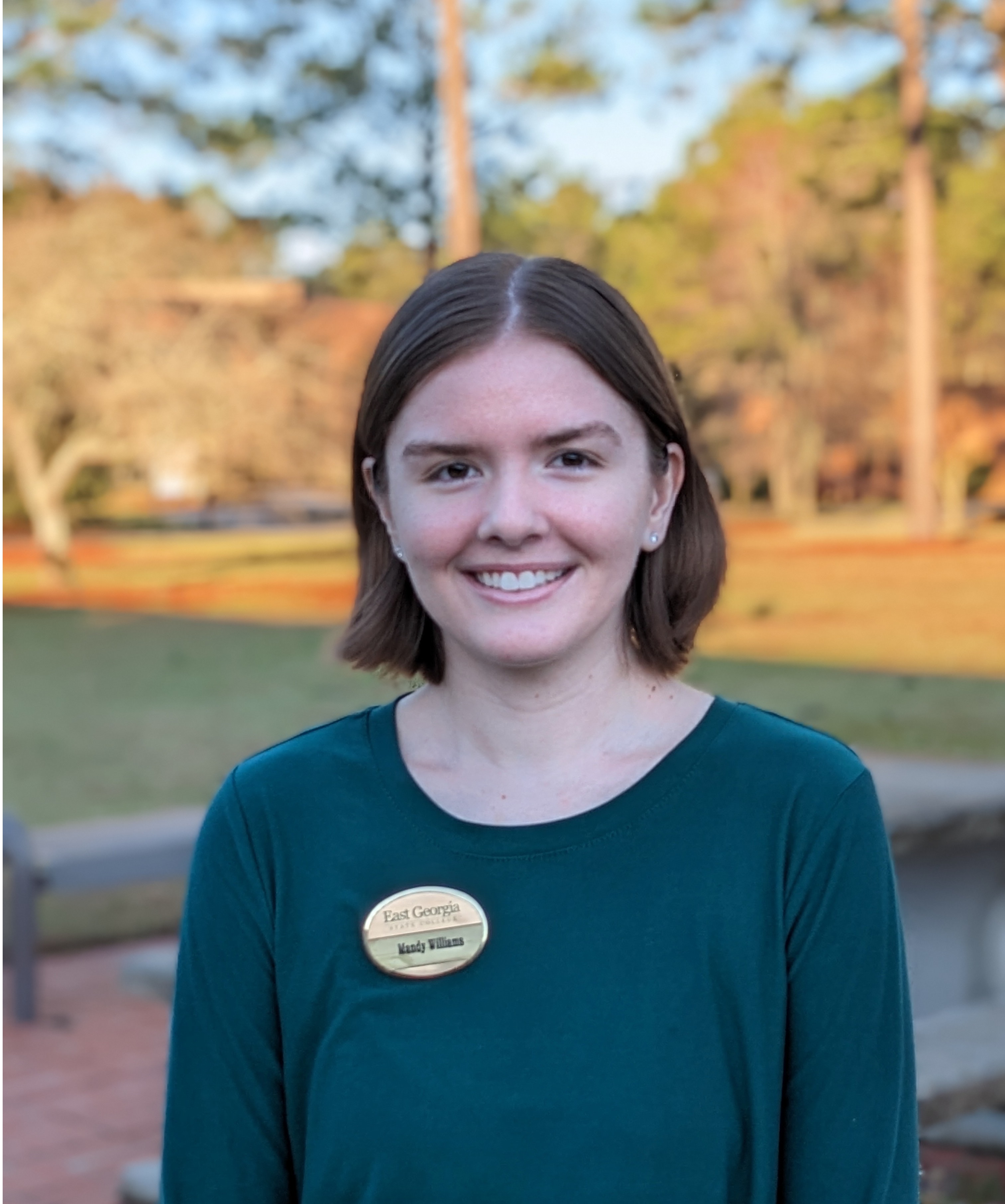 ---
Taryn Jackson
Recruiter
Why you chose EGSC: I chose EGSC because it allowed me to work close to home and also gain valuable work experience. Also, as a former student, I wanted the chance to share with current and future students all that EGSC has to offer and to assist them on their academic journey.
Advice to students: Don't keep things to yourself when it comes to things you don't know or are unsure about. There will always be someone willing to help you out and get you on track, you just have to be willing to ask. Also, always try to finish your homework early and never pull all-nighters studying for an exam. Your grades and health will suffer, so stay on top of all your work and pace yourself! You got this!
Fave spot on campus: The round table in the middle of the Rotunda. I know it's oddly specific, but I spent many hours there with friends during lunch and break times as a student, so it is associated with many positive memories for me.

---
Jessica Jones
Scanning/Indexing
Why you chose EGSC: Because of all the friendly faculty and staff here. They helped me tremendously during my time as a student, and so I knew this would be a great place to work.
Advice to students: Don't give up! You deserve the sense of accomplishment that comes when you graduate. You've got this, Bobcat!
Fave spot on campus: The game room! It is the perfect place if you want to feel like a kid again.

---
Tifani Pool
Director of EGSC-Statesboro
Why you chose EGSC: I chose to attend EGSC as a student because the college was in my hometown, it was small in size, and a number of my friends were enrolling alongside with me after our high school graduation.
I chose to return to EGSC for employment because an opportunity became available for me to work for my alma mater in the city where I currently reside, Statesboro, GA. I feel like working at EGSC is a return "home" for me and I have enjoyed reconnecting with many people from my hometown, both on & off campus in Swainsboro, since starting in October of last year. I also moved to EGSC-Statesboro from the Registrar's Office at Georgia Southern University. The move from one area of GSU's campus to another was very easy and I am delighted that I get to continue to enjoy the perks of what Georgia Southern has to offer our small campus community.
Advice to students: Do not ever give up on completing your degree even when times are tough, when the coursework and exams are extremely hard, and when it seems there is no end in sight. If you "stick with it," you will not regret it in the end and you will have a prized degree you have earned that no one can take away from you.
Fave spot on campus: In Swainsboro, it's Dana Wright's office and the Common Grounds coffee shop in the Luck Gambrell Building. On the Statesboro campus, it is the front desk area, the ACE and my office.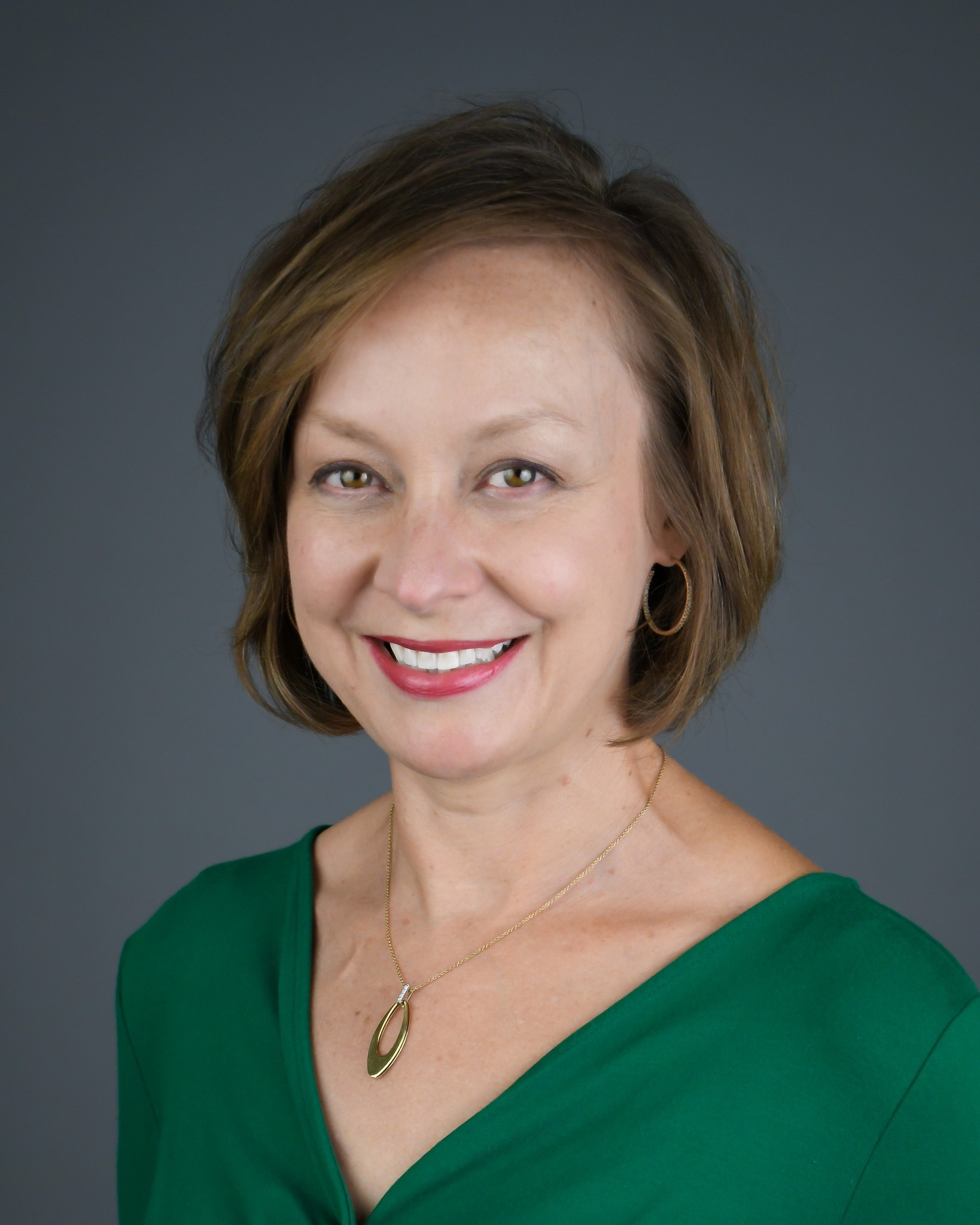 ---
Astraea Thigpen
Coordinator
Why you chose EGSC: I chose EGSC because it reminds me of my time at GMC where a close-knit community and smaller class size played a huge part in helping me to successfully earn my Associate's degree. As an EGSC employee, I have also been fortunate enough to have serviced students on both the Swainsboro as well as the Statesboro campuses, sharing with them what the benefits are of attending a two-year school.
Advice to students: Balance is key, have fun, get involved and make friends, but don't lose focus, work hard, ask questions, know any and all resources available to you but most importantly go to class!
Fave spot on campus: When I worked on the Swainsboro campus, I would love to either be in the Residence Halls, or the library. Now that I am working on the Statesboro campus, I enjoy the front desk area, my office, and the ACE.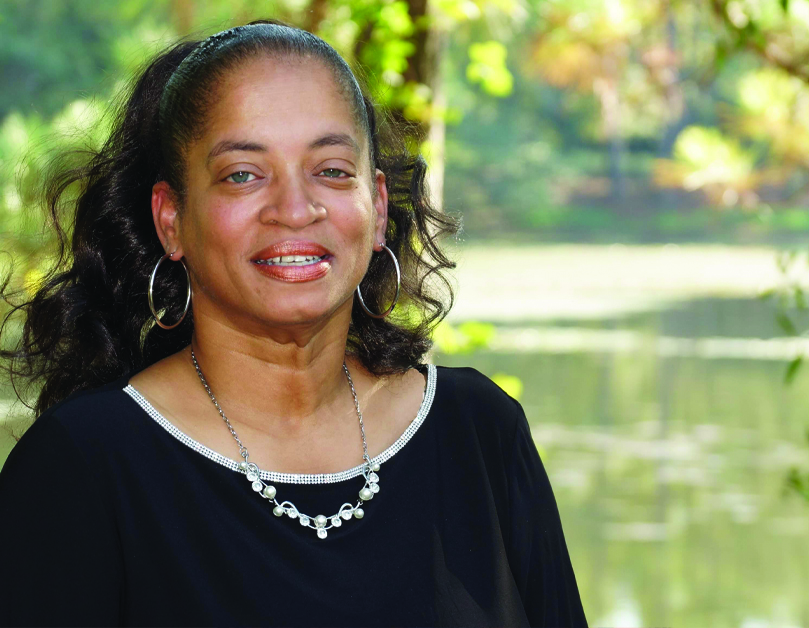 ---
Nickolas Kelch
AVP of External Campuses, Director of EGSC-Augusta
Why you chose EGSC: I came to EGSC when the partnership with Augusta University first began. I knew it would be an exciting partnership with tremendous benefit to students and the community.
Advice to students: Don't procrastinate! Take every class, every assignment, every interaction you have as serious as possible. These are the beginning steps to your future. Make the most of it. Have fun, but stay diligent to the task at hand.
Fave spot on campus: The Jaguar Student Activity Center (JSAC). You can grab a bite to eat, play the Xbox, join a club or organization and sit in a study room at the library, all in one building!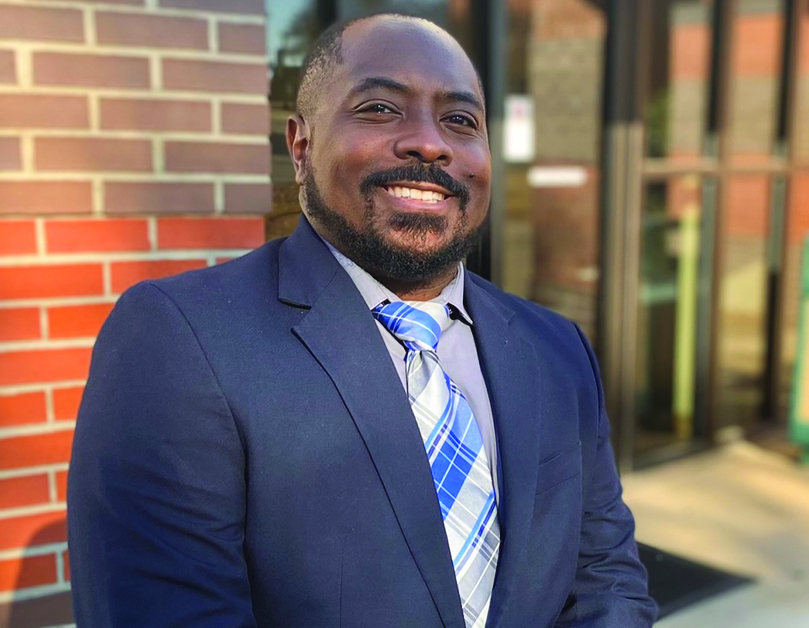 ---
Catressa Wilson
Administrative Assistant
Why you chose EGSC: I was seeking new challenges and personal growth.
Advice to students: There are no shortcuts to any place worth going. Stay Focused.
Fave spot on campus: Art Center, I enjoy looking at the creative artwork.

---
Charlene Blankenship
Coordinator
Why you chose EGSC: I wanted to continue to work at a small and family-oriented university. I enjoy the close-knit community we have here at EGSC.
Advice to prospective students: To work hard and you will be successful.
Fave spot on campus: I enjoy taking walks around the history walk on campus. It is beautiful.