We have activities for every skill level at EGSC!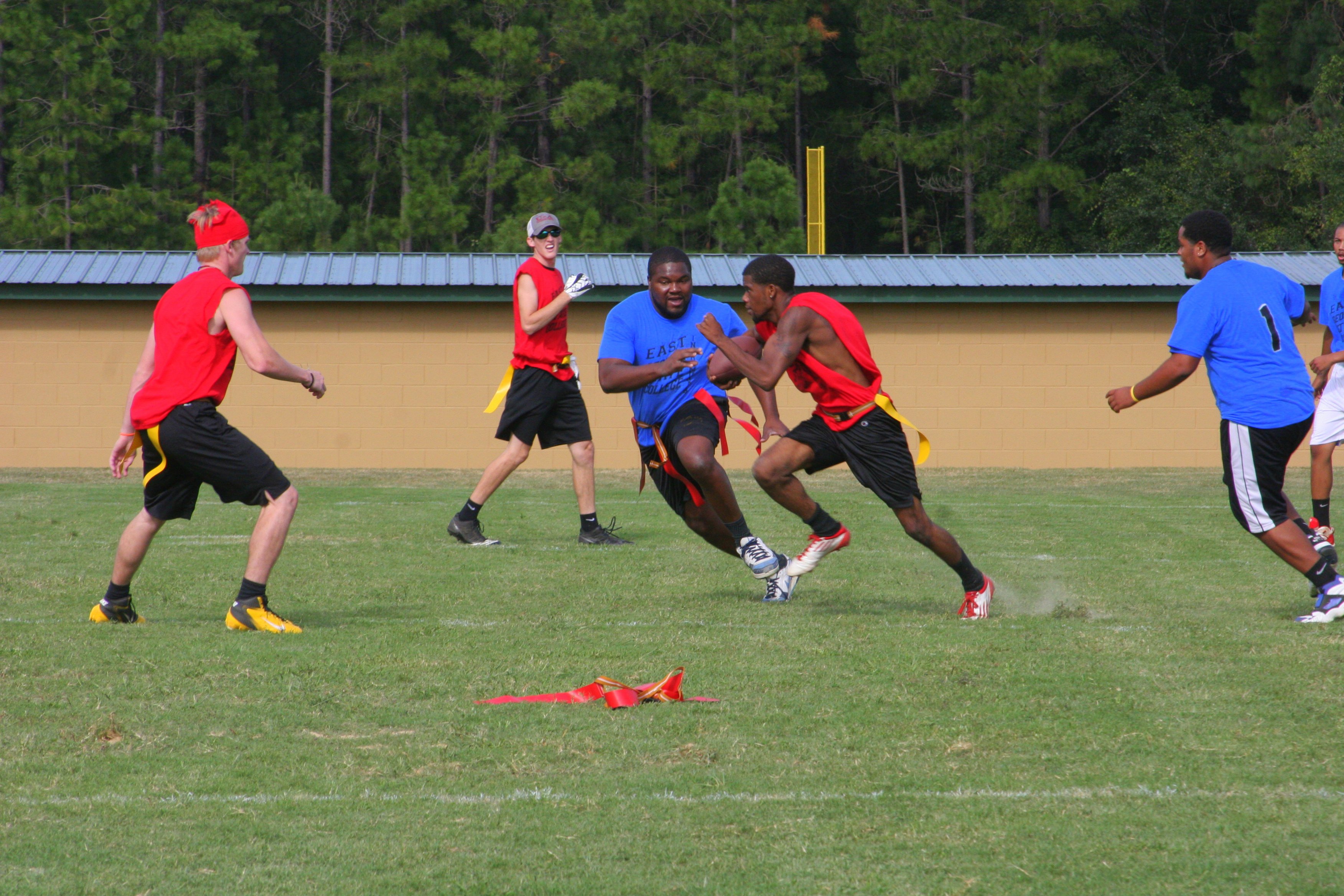 Whether you're on track to go pro or just enjoy working up a sweat, East Georgia has something for you!
With four NJCAA and GCAA athletic teams, we give you ample opportunity to don the green and gold and play for the Bobcats. Check out our Baseball, Men's Basketball, Softball or Women's Basketball teams to find out more about how you can be a Bobcat.
We also offer a robust Intramural Sports Program through Student Life, where you can play flag football, soccer, basketball, and more against your fellow students.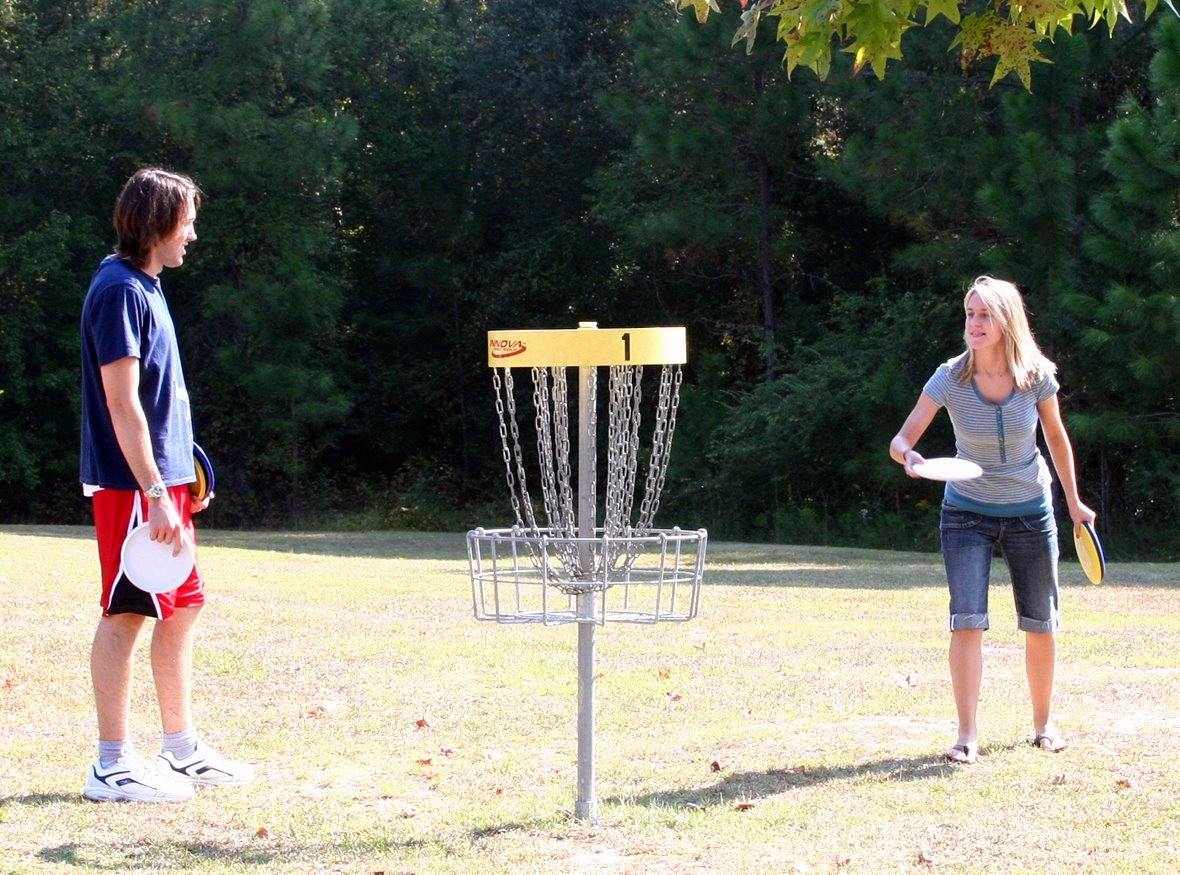 Do you like your teams to be smaller? Grab a few friends and explore our Disc Golf Course or hit the Tennis Courts. There's even a great outdoor volleyball court if sand and sun are more your style!
EGSC even offers a challenging outdoor running (or walking) course. You can choose the 5K or 10K option and enjoy East Georgia's wonderful mix of pavement and forest trails to get in that cardio.
Visit our Sports Complex page to learn more about all the ways you can get involved in sports and recreation here at EGSC!
Sports and Recreation at EGSC-Statesboro
With Campus Recreation & Intramurals (CRI) at GS, get some physical activity in at the Recreation Activity Center (RAC), a state-of-the-art fitness center, or have some fun with friends by participating in club/intramural sports!
Challenge yourself through Challenge Courses and Adventure Trips via Southern Adventures or go cheer on the Eagles by attending Georgia Southern athletic events with your free Eagle ID!
Sports and Recreation at EGSC-Augusta