East Georgia offers everything from sports to beekeeping. (Really.)
Clubs and Organizations
No matter your interest, EGSC has a club or organization for you!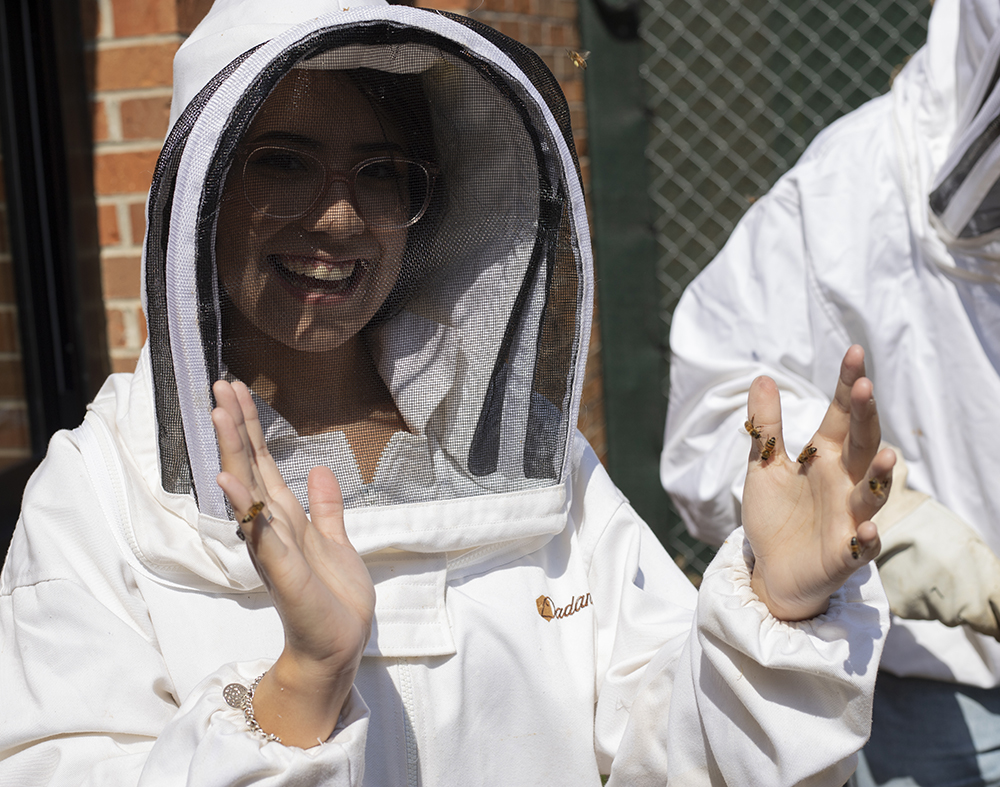 Interested in developing your leadership skills? Join the Student Government Association or Student Ambassadors and be involved in all our campus events!
Science more your thing? Check out the STEMM (Science, Technology, Mathematics, Medicine) Club, Beekeeping Club, Earth Club and more!
Intramural Sports offers everything from volleyball to soccer and everything in between for those that want a competitive edge, and there are multiple academic clubs for every interest.
Don't see a club for you? Contact Student Life and easily start your own club here on campus! We have something for everyone!
Athletics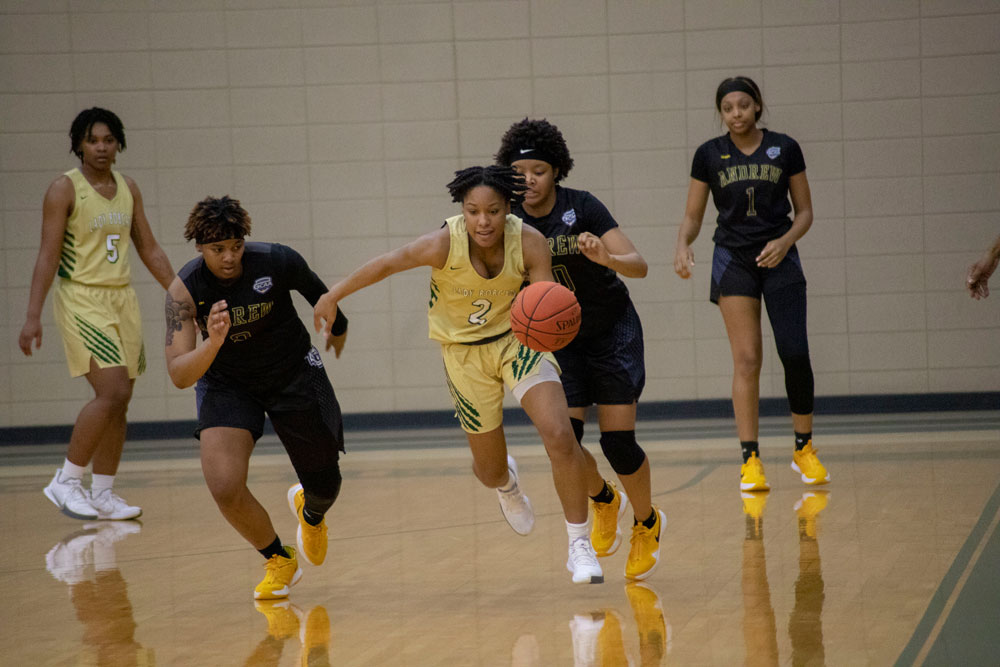 East Georgia State College is the home of the Bobcats, offering Men's and Women's Basketball, Softball and Baseball as part of the National Junior College Athletic Association and Georgia Collegiate Athletic Association.
The Bobcats also began offering Junior Varsity athletics in Fall 2021, and will be adding Tennis and Cross Country soon!
JAM Student Center
The Jean A. Morgan Student Activities Center, or JAM Center, offers a full game room with table tennis, foosball, full video gaming setups, pool and more for your campus enjoyment, as well as a huge multipurpose room where you can play basketball, volleyball, dodgeball, host events, and more!
The JAM also houses our Richard L. Brown Dining Hall and College Café for those times when hunger hits hard. The Bookstore is also located in the JAM and offers a wide array of EGSC apparel, class supplies, all your textbook needs and more!
Disc Golf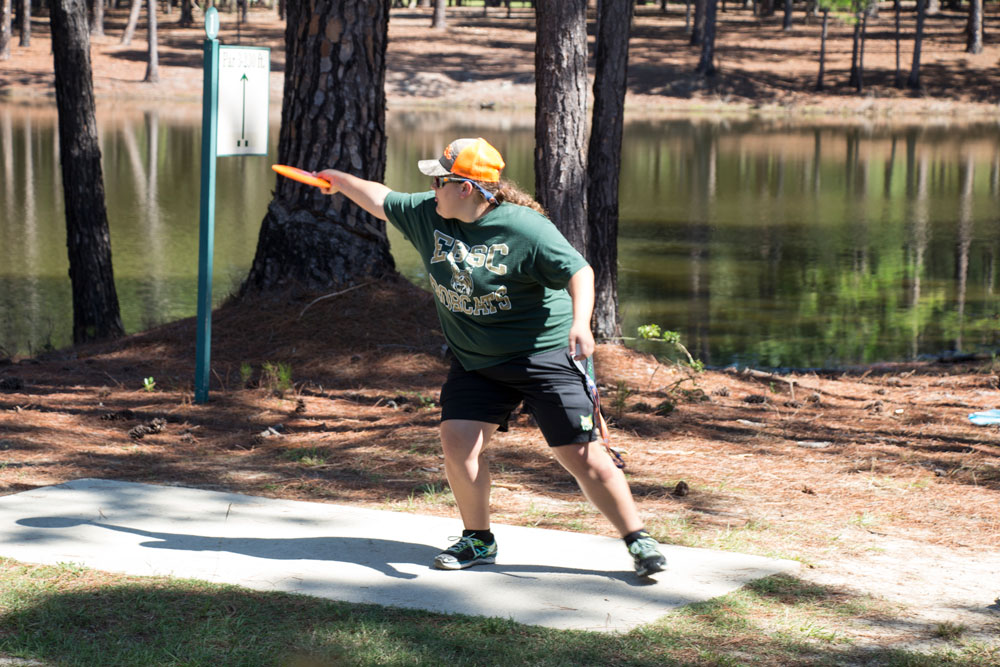 EGSC's Swainsboro location boasts the Piney Woods Disc Golf Course, a Professional Disc Golf Association-approved 18-hole course that winds its way through the college's wooded acreage. The course is both challenging and fun and skirts Pa's Pond to add another layer of excitability.
The course is open to the community from daylight to dark and discs are available at the EGSC Bookstore.
Physical Campus
The Swainsboro location boasts 385 acres of pine forest, and if you're looking to get out into nature, the well-maintained 5K and 10K trails are a great opportunity to experience all the beauty the South Georgia sandhills can offer. It is not unusual to see our resident herd of deer, fox squirrels, woodpeckers, gopher tortoises or even red foxes while enjoying our nature trails, and the variety of plant life keeps every walk interesting.
The Nature Trail also features our Bog Garden and Butterfly Garden, both maintained by our Biology Department, showcasing different species that are native to the area. There are also multiple pollinator gardens on campus, from the Memorial Garden in the quad to the raised beds in front of the Academic Building and the newly-planted pollinator garden behind.
There is also a community-use herb and vegetable garden in the Academic Building courtyard maintained by our ecology class for those students who prefer to use fresh herbs in their cooking!
Housing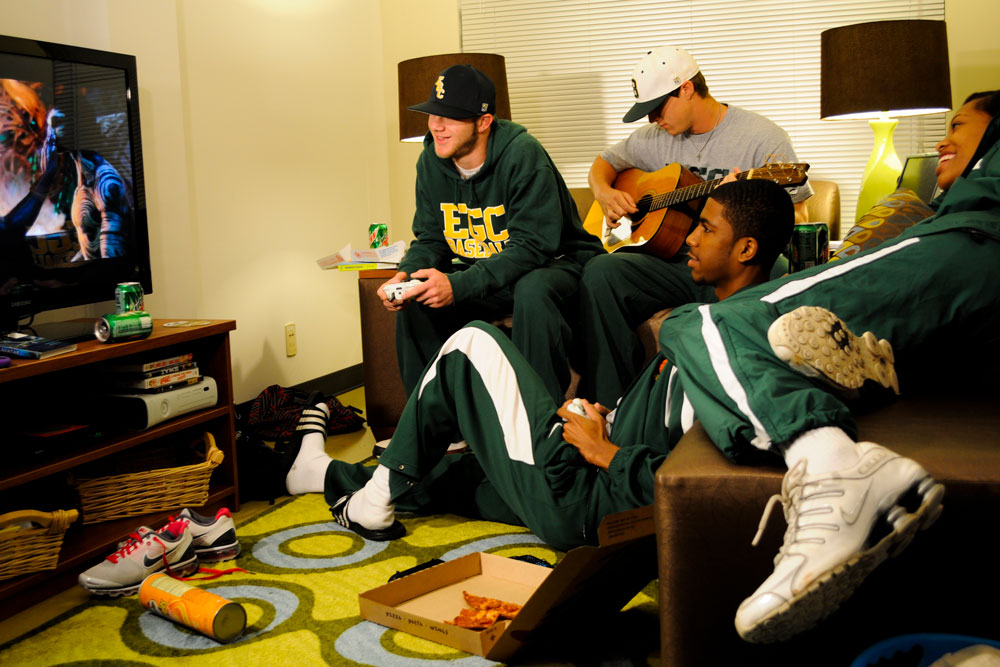 Attending a small college does not mean you have to sacrifice the full "college experience." We offer two residence halls on our Swainsboro campus that provide the full on-campus living experience for our students through four-bedroom suites with full kitchens, two bathrooms, and a shared living space, as well as communal areas on each floor, laundry facilities, computer labs, study spaces and more!
Volunteer, Mentoring, Outreach
EGSC is a great place to grow and provides many opportunities to enrich your leadership skills through volunteering, mentoring, and participating in outreach. Student Clubs participate in community activities throughout the year—walking or creating floats for parades, hosting booths and more—while many of our programs offer a mentoring component.
Our Correll Scholars Program provides tutoring through its Bobcat Buddies program to local middle school students, while some of our athletic teams participate in programs where they visit local elementary schools to read to students.
We also host the Second Grade Experience every spring, where local second graders from our three county schools visit EGSC and participate in activities at the Fulford Center and have fun and games in the gym, helped by our student volunteers.
However you'd like to get involved, there is a way to do so at EGSC!