We have a little bit of everything here at East Georgia State College, and what we don't have, we encourage you to bring with you! There are tons of great opportunities to get involved and add to our community. Below listed are just a few of the wonderful opportunities here at East Georgia for you to make friends and make a difference.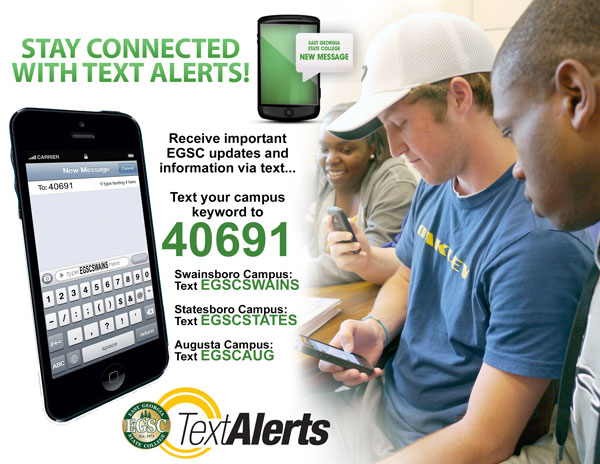 Stay in the know on all events and happenings in EGSC Student Life by signing up for Text Alerts. All Student Life text alerts will be sent to you from this number: 478-721-1007
Learn more about East Georgia State College and your rights as a student by reviewing the Student Handbook (PDF).